Keeping you connected to your business network.
With cloud services, everything is connected, from documents and spreadsheets stored in the cloud to servers and software packages.
To get the very best out of the cloud infrastructure, a business requires fast, reliable, secure connectivity, both online and off.
Our technical solutions can deliver just that, providing greater resilience, capacity, reliability and speed across your business. No stress, no fuss, just superfast connectivity across your office and beyond.
Our connectivity solutions
CoPo works with companies to assess the options depending on the workforce, intended usage and location before determining a solution that's fit for purpose. Our technicians can take care of broadband migration on your behalf, ensuring that the switch to a new provider is simple and seamless.
For those businesses requiring their own unrestricted connection, our leased line broadband solutions offer a dedicated, point-to-point connection, always available for your exclusive use.
Hover over each of our solutions to find out more.
EADs & HCSCs
Fast, resilient point-to-point connections for elite performance.
VoIP
Local and hosted internet telephony at affordable prices.
VoIP
VoIP is a call-management service hosted within the cloud, which allows users to experience the benefits of voice over IP wherever they are without the need for an office-based telephony system.
Your calls are carried over the internet, which reduces the need to pay escalating phone bills. It allows for greater interaction with colleagues, and can take your customer communication to new levels.
The service is fully hosted, so management can rest safe in the knowledge that the experts are maintaining their business VoIP.
Leased lines
A permanent, unrestricted, exclusive connection for your business.
Leased lines
Leased lines are introduced when resilience and capacity are major business requirements. They offer a dedicated, point to point, unrestricted Internet connection that is permanently available for your exclusive use.
You don't share your connection with anyone else. As a result, your uncontended connection can reach optimum levels, offering the fastest symmetrical speeds available while providing the ultimate in reliability.
Leased lines are ideal when your business requires a resilient, fast, high capacity 'always on' Internet connection.
SIP Trunks
A faster, cost-effective alternative to traditional ISDN.
SIP Trunks
SIP Trunks are our standards based replacement for traditional ISDN. SIP connects your PBX to the PSTN network via broadband, Ethernet or private circuit.
SIP Trunks are less costly per channel and more flexible in how and where geographic telephone numbers can be used. It's also quicker to install and provision and delivers extremely robust business continuity as standard.
With palpable speed, cost and flexibility benefits, SIP Trunks are a viable connectivity alternative.
Broadband
A range of different broadband solutions, tailored to your business' needs.
Broadband
CoPo also offers traditional broadband solutions to businesses in the region, covering a wide range of connectivity types to suit your company's size and budget.
We can source and install fibre optic or ADSL broadband for your business premises, with monthly prices starting at just £15.99 (excluding setup fee). We can guide you towards the right solution for your business, taking care of configuration and delivery on your behalf.
For the full fibre and ADSL broadband price lists, please click here.
Virtualisation
Virtualising machines and servers can save money and real estate.
Virtualisation
CoPo has teamed up with SITS Group, one of the UK's leading partners in the field, to bring a bespoke virtualisation service to clients.
Rather than stacking old hardware long and high in finite data centres, companies can place 'virtual machines' onto servers. Each of these 'machines' shares the same computing resources, minimising the space required and the costs of server purchase and maintenance.
Efficient, secure and cost-effective, virtualisation can improve your IT's performance, free up physical space and drastically reduce costs in one fell swoop.
Connecting companies across the north of England.
We have project managed and overseen the installation of numerous connectivity solutions and technological upgrades on behalf of our clients in the region. Find out more on our Projects page.
copo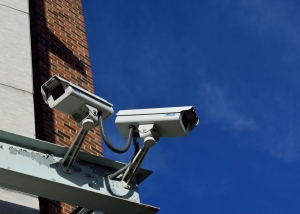 How our SCHC solution could assist CCTV companies with connectivity issues.
copo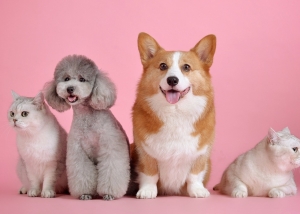 Connecting veterinary hospitals, creating resilience and continuity across the business.
copo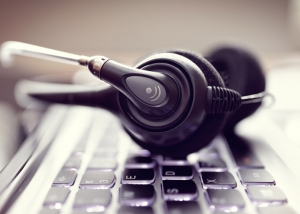 Helping to link a new location to the business' telephony system.
Find out how you can get the most out of cloud applications and connectivity solutions. Get in touch with us using the form, or via phone or email: